The quake was at a depth of 27km, it stated. Following the incident, the Hawaii Emergency Management Agency tweeted: "NO TSUNAMI THREAT is expected to the State of Hawai'i from an earthquake with a preliminary magnitude of 6.8 detected at 2:43 p.m.
The powerful 7.1 magnitude earthquake struck the Philippine island of Luzon on Wednesday, badly damaging a hospital and buildings in a northern province and sending strong tremors through the capital, Manila.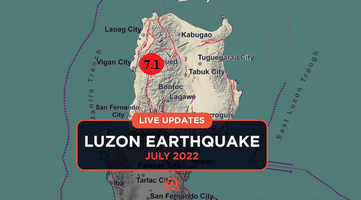 A hospital in Abra province was evacuated after the building partially collapsed following the quake, but there were no casualties reported, said officials.