A 6.9 Magnitude Earthquake hit the sparsely populated southeastern part of Taiwan on Sunday, causing damage including derailed train carriages, and sparking tsunami warnings. Todays quake followed a 6.4 magnitude temblor on Saturday evening in the same area, which caused no casualties. The estimated tsunami height is 1 meter. People in the area are advised to move to higher ground.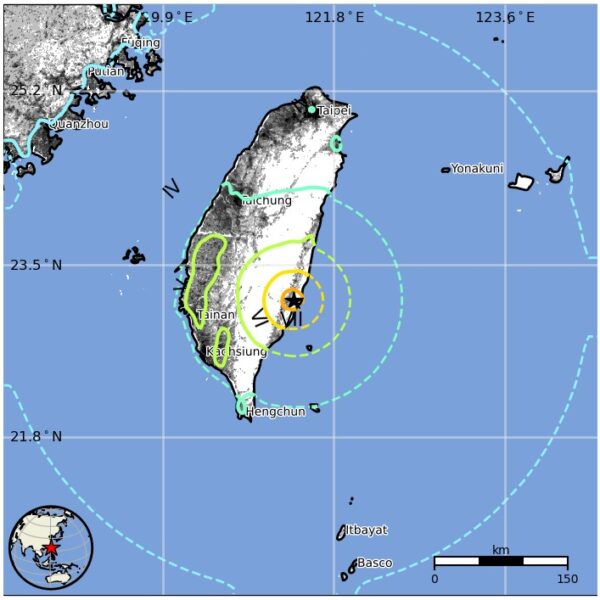 The county government in Hualien, which sits next to Taitung, said two people were trapped in a building housing a convenience store that collapsed in Yuli, while rescue efforts were underway for three people who fell off a damaged bridge.
The U.S. Tsunami Warning Center issued a warning in Taiwan after the tremor. It said hazardous tsunami waves were possible within 300 km the epicenter along the coasts of Taiwan.
Japan's weather agency issued a warning for tsunami waves of 1 meter for part of Okinawa prefecture following the earthquake.