A magnitude 7.6 Earthquake has shaken Mexico's central Pacific coast, killing at least one person and setting off a seismic alarm in the rattled capital on the anniversary of two earlier devastating quakes.
There were at least some early reports of damage to buildings from the quake, which hit at 1.05pm Monday local time, which had initially put the magnitude at 7.4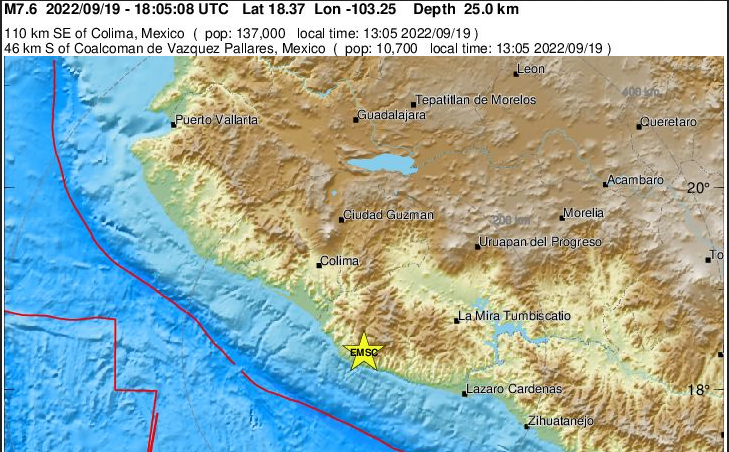 SolarWatcher.net Newsletter Forecast predicted this event months in advance, using geodetic forecasting and footprinting shown below: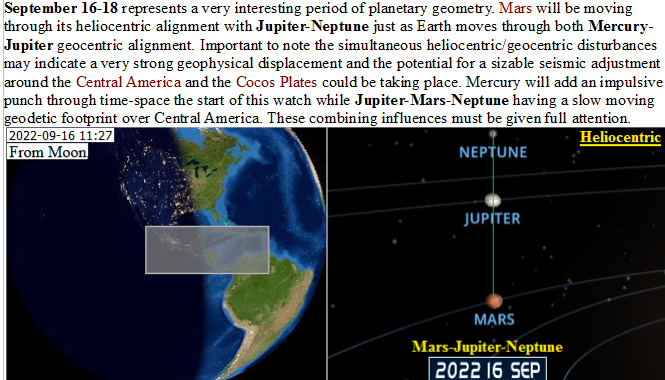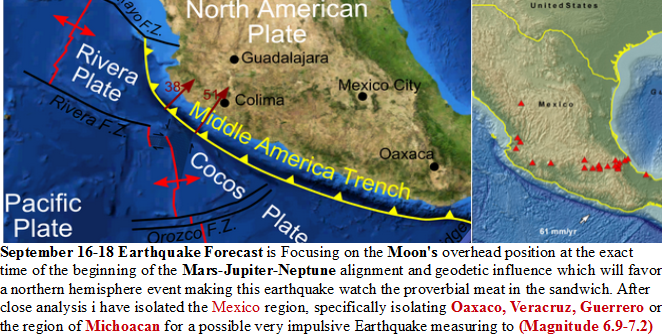 Global Earthquake Newsletters are available many months in advance on the SolarWatcher.net Website. The link is below:
https://solarwatcher.net/index.php?option=com_content&view=section&id=9&Itemid=69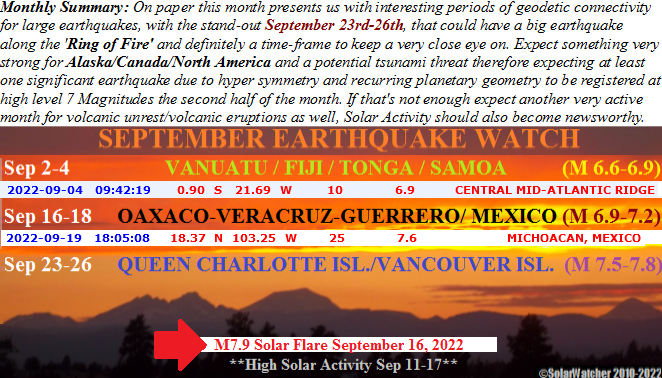 It said the quake was centered 37km southeast of Aquila near the boundary of Colima and Michoacan states and at a depth of 25.1km.