A powerful underwater earthquake struck Friday off Tonga in the southern Pacific, prompting authorities to issue a tsunami advisory.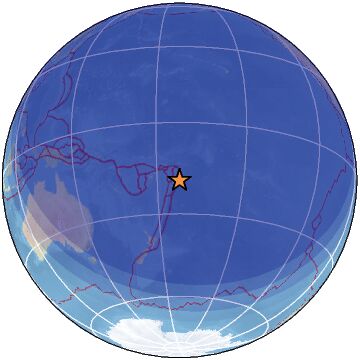 The U.S. Geological Survey said the magnitude 7.3 quake was centered 211 kilometers (132 miles) east-southeast of Neiafu, Tonga, at a depth of 24.8 kilometers (15 miles). It predicted strong shaking but said the probability of serious damage or casualties was small.
The U.S. Tsunami Warning System issued a tsunami advisory, which is one step below a tsunami warning. "Based on the preliminary earthquake parameters … hazardous tsunami waves are possible for coasts located within 300km of the earthquake epicentre," the PTWC said.