A very strong earthquake registered by the EMSC struck northern Molucca Sea, Indonesia at 06:06 UTC on January 18, 2023. BMKG is reporting M7.1 at a depth of 64 km (39.7 miles); EMSC reporting M7.1 at a depth of 60 km (37.3 miles).
The epicenter was located 155.1 km (96.4 miles) NW of Tobelo and 220.1 km (136.8 miles) N of Ternate, North Maluku, Indonesia.
7,000 people are estimated to have felt strong shaking.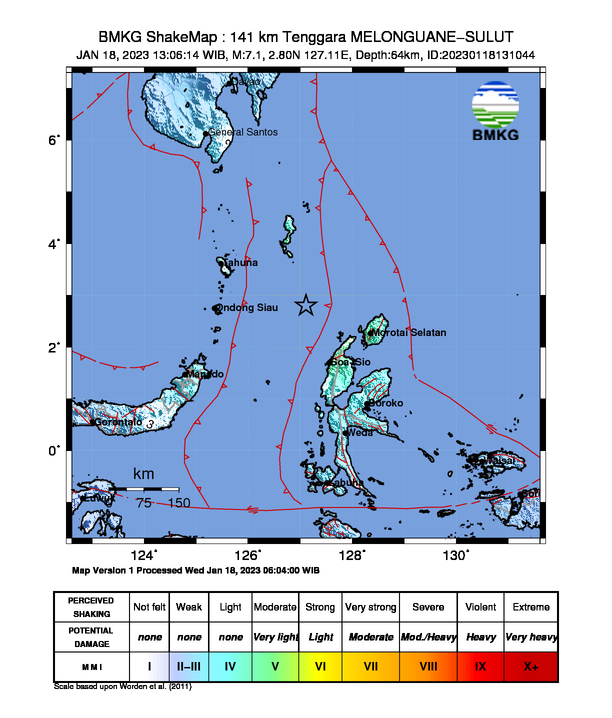 Overall, the population in this region resides in structures that are a mix of vulnerable and earthquake-resistant construction. The predominant vulnerable building types are unknown/miscellaneous types and heavy wood frame construction. Recent earthquakes in this area have caused secondary hazards such as tsunamis that might have contributed to losses.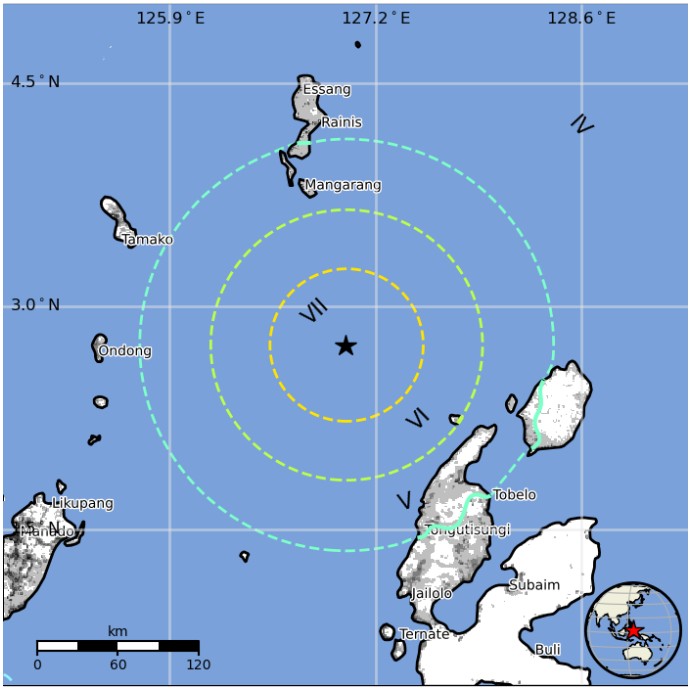 This is the second M6+ earthquake to hit Indonesia since 00:34 UTC on January 18. This Earthquake event today was closely forecasted by solarwatcher.net months in advance via the Global Newsletter longrange monthly Earthquake forecasts(PDF) download: link and details below.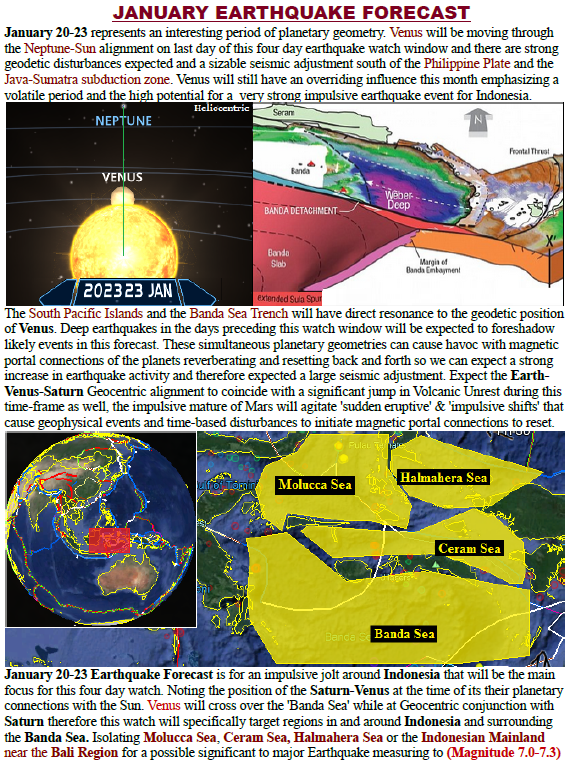 https://solarwatcher.net/index.php?option=com_content&view=section&id=9&Itemid=69