A very strong earthquake registered by the EMSC as M7.0 struck Vanuatu at 12:32 UTC on January 8, 2023. The agency is reporting a depth of 10 km (6.6 miles).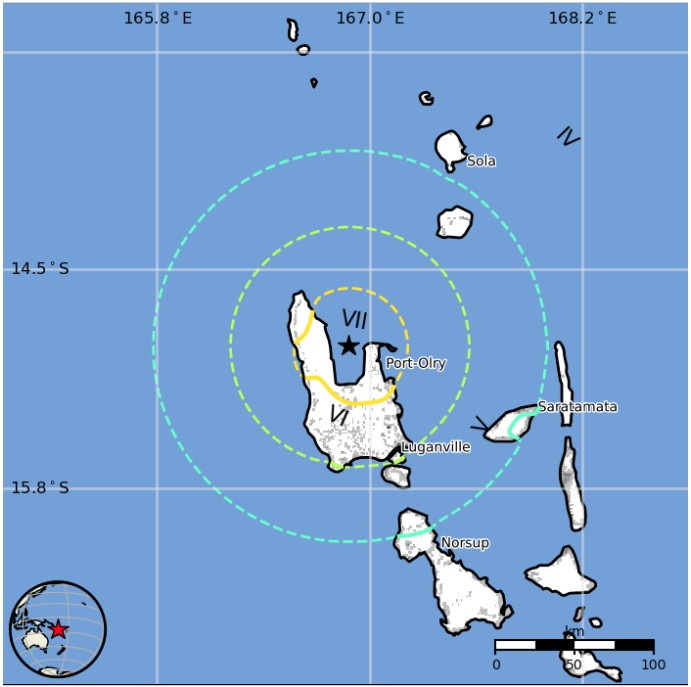 The epicenter was located about 23.9 km (14.9 miles) WNW of Port-Olry (population 1 951), 71.6 km (44.5 miles) NNW of Luganville (population 13 397), and 347.1 km (215.7 miles) NNW of Port-Vila (population 35 901), Vanuatu.
12,000 people are estimated to have felt very strong shaking, 45,000 strong and 24,000 moderate.
Overall, the population in this region resides in structures that are highly vulnerable to earthquake shaking, though some resistant structures exist. The predominant vulnerable building types are unknown/miscellaneous types and wood construction.