The National Emergency Management Agency (NEMA) is warning coastal areas of NZ are expected to experience strong and unusual currents and unpredictable surges following a magnitude 7.7 earthquake in the Pacific.
A tsunami threat has been issued for Vanuatu, Fiji and New Caledonia after the 7.7 magnitude earthquake struck southeast of the Loyalty Islands.
The warnings were issued just after 3pm by the Pacific Tsunami Warning Centre The earthquake was nearly 38 kilometres deep.
In its warning, NEMA said: "Strong currents and surges can injure and drown people. There is a danger to swimmers, surfers, people fishing, and anyone in or near the water close to shore.
"People … should move out of the water, off beaches and shore areas and away from harbours, marinas, rivers and estuaries."
The first tsunami activity causing these strong currents and surges may reach New Zealand in the areas North Cape at approximately 5pm, NEMA said.
"This may be later and the first tsunami activity may not be the most significant. Strong and unusual currents and unpredictable surges will continue for several hours and the threat must be regarded as real until this advisory is cancelled."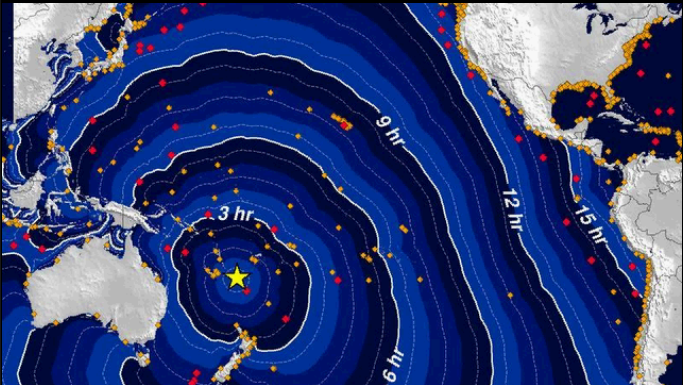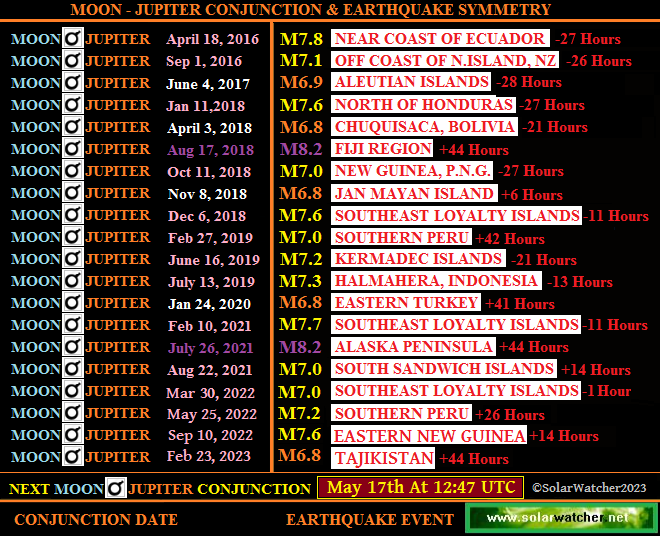 Template image taken from the SolarWatcher.net Earthquake Forecast Newsletter. Link Below:
https://www.solarwatcher.net/index.php?option=com_content&view=section&id=9&Itemid=69