A powerful earthquake hit north-east Japan on Wednesday night, temporarily cutting power to two million homes.
The magnitude 7.3 tremor struck the same region where a major earthquake triggered the Fukushima nuclear disaster 11 years ago.
One person has died and dozens of people are believed to be injured.In some areas it was too forceful for people to stand, and buildings rattled in the capital Tokyo, AFP reports.The quake took place at 23:36 (14:36 GMT), Japanese authorities said.Aftershocks were said to be possible in Fukushima, Miyagi and Yamagata prefectures.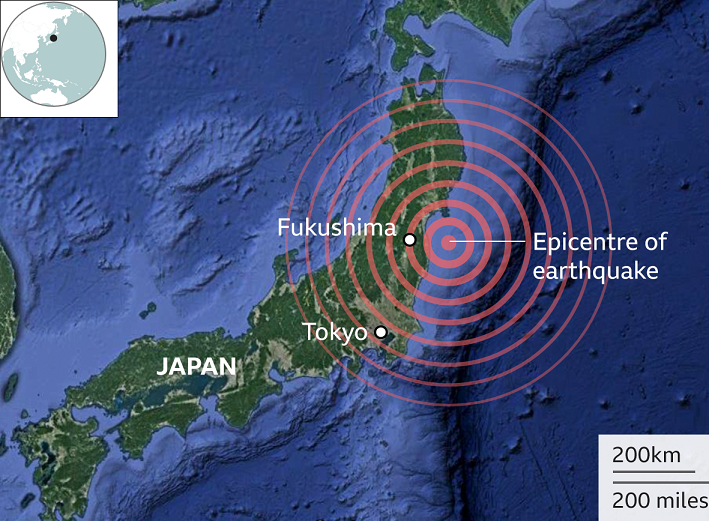 Immediately after the event, Japan's meteorological agency issued an advisory for tsunami waves of one metre (3.3ft) for parts of the north-east coast, but Japanese broadcaster NHK is now reporting that it has been withdrawn.
Waves of up to 30cm (1ft) were recorded by authorities in one of the areas.
Local electricity providers said about 700,000 homes in Tokyo and 156,000 in Japan's north-east had been left without power immediately after the shock, but supplies have since been restored to many households.
A number of people across north-eastern Japan were hurt by falling objects or in falls, and in the city of Soma local media reported that one man in his sixties had died.
A bullet train north of Fukushima city was also derailed by the quake, according to its operator. There were no immediate reports of injuries from that incident.