A magnitude 7.1 earthquake struck the Kermadec Islands region near New Zealand on Monday. The quake was at a depth of 10 kms (6.21 miles) and was followed by a magnitude 5.4 aftershock 20 minutes later.
New Zealand's National Emergency Management Agency (NEMA) said after an assessment it has found there is no tsunami threat.
"There is no tsunami threat to New Zealand following the M7.1 Kermadec Islands earthquake. Based on current information, the initial assessment is that the earthquake is unlikely to have caused a tsunami that will pose a threat to New Zealand," NEMA said in an update on Monday afternoon.
| | |
| --- | --- |
| Magnitude | Mw 7.1 |
| Region | KERMADEC ISLANDS, NEW ZEALAND |
| Date time | 2023-04-24 00:41:56.5 UTC |
| Location | 29.92 S ; 177.80 W |
| Depth | 40 km |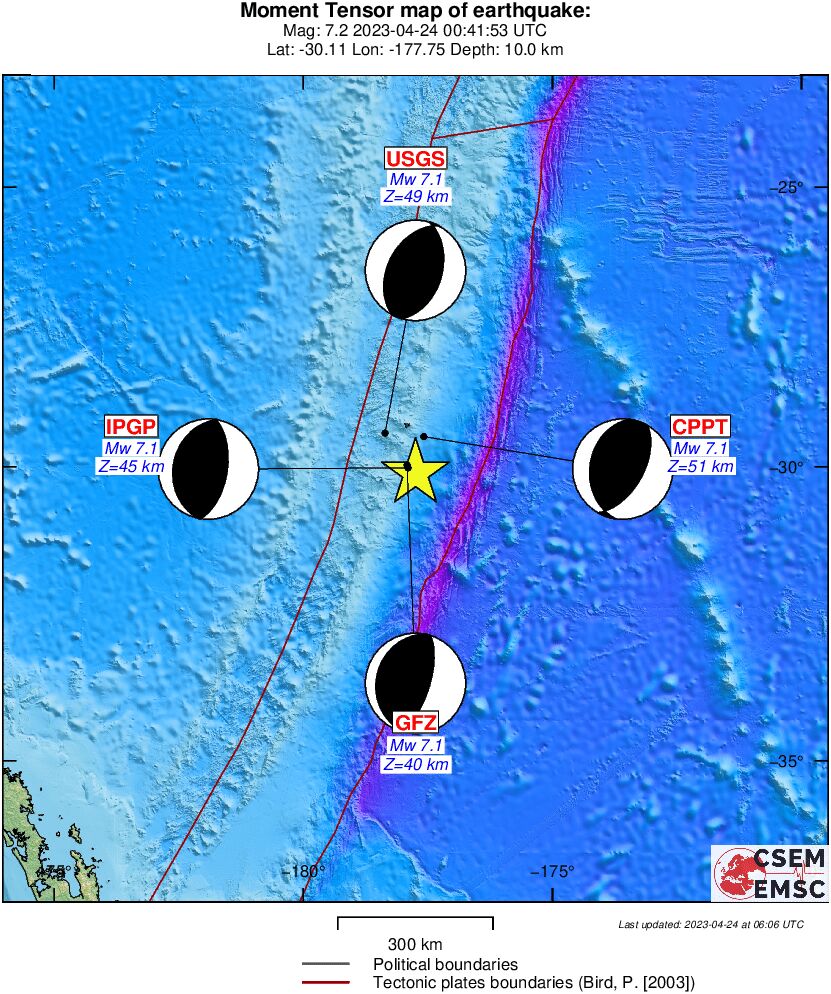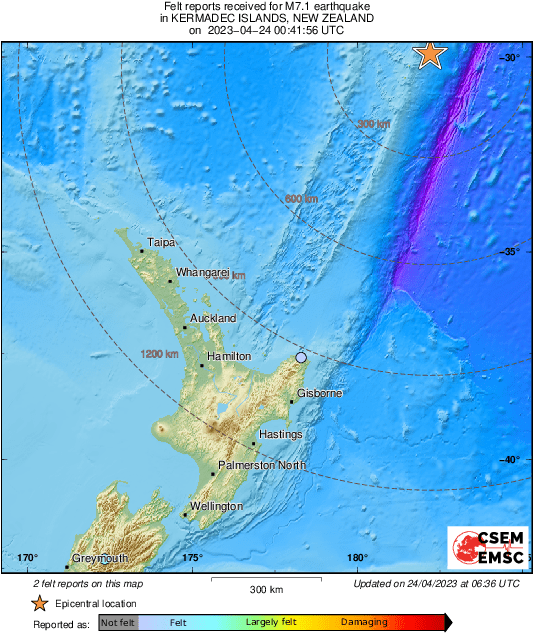 The agency originally said an assessment was underway but urged anyone near the coast who felt "a long or strong quake" to get to the nearest high ground immediately. This earthquake was closely forecasted accurately via SolarWatcher.net Newsletter, here is a screen shot of the forecast made available for members/subscribers 3 months ago