A big month with Six Geocentric Alignments are featured in March 2023. Should prove an interesting spectacle for skywatchers and could also provide some geophysical fireworks with some very large earthquakes and volcanic unrest. Images in this article are taken from the SolarWatcher.net Earthquake Global Newsletter shows some interesting things to look out for in March be sure to click on the link below for more detailed information.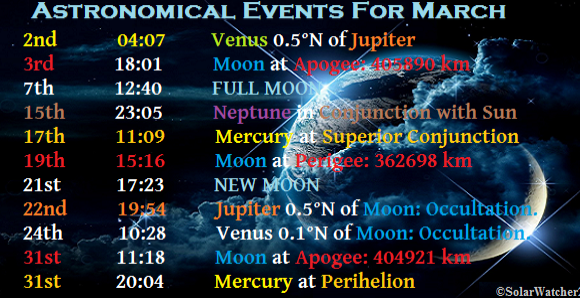 Venus will be featured in a double alignment where it will be the meat in the grand cross sandwich. Earth-Venus-Jupiter(Geocentric) March 2nd will align while Mars-Venus-Saturn align (heliocentric) March 3rd should initiate high solar activity and the potential for big flares will be possible with the coronal mass aimed towards the Venus direction is the forecast. So lets look for a new sunspot to be on the eastern limb of the solar corona and if fully rotated onto the earth side of the disk we could bet a big X-Class solar flare of note, if the new active region has yet to turn the corner we should have a limb-obscured flare event.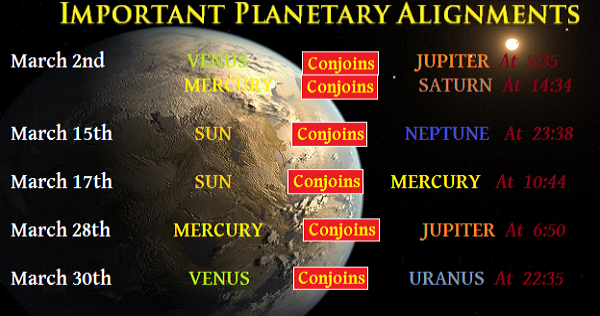 Video forecast as well as monthly earthquake forecasts are also available upon PDF file download for anyone interested.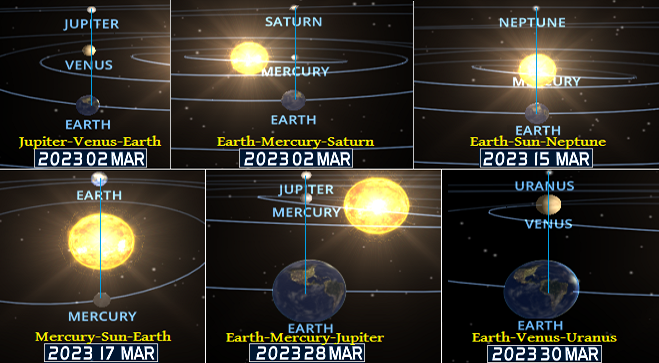 download link below:
https://solarwatcher.net/index.php?option=com_mediashop&view=simpleitem&Itemid=201